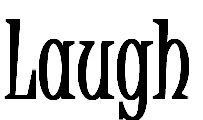 With my Bible study on Ecclesiastes coming out soon, my mind has been on the lessons I learned as I sat at Solomon's feet. Whew! That's one book that certainly takes you through the gamut of life experiences and leaves you determined to make your life count for more than a vapor!
But many people park on Ecclesiastes 3:1-8 and find great comfort and joy from that very poetic and lyrical segment of Scripture.
For everything there is a season,
a time for every activity under heaven.
A time to be born and a time to die.
A time to plant and a time to harvest.
A time to kill and a time to heal.
A time to tear down and a time to build up.
A time to cry and a time to laugh.
A time to grieve and a time to dance.
A time to scatter stones and a time to gather stones.
A time to embrace and a time to turn away.
A time to search and a time to quit searching.
A time to keep and a time to throw away.
A time to tear and a time to mend.
A time to be quiet and a time to speak.
A time to love and a time to hate.
A time for war and a time for peace.
Yes, there is a time for everything!
But I have to admit, I love to laugh – and so I'm thrilled to know that God tells us that it's not only okay to laugh, but there's a time for it! I think a lot of times we get so busy with the dailies of life that we forget to take the time to laugh.
So, today I want to share a little something that I hope will bring a smile to your face. It may even make you laugh.
You see, I get a monthly newsletter from some ministry friends who have started several children's homes. We worked with the one in Costa Rica. It's called Lighthouse Children's Homes and the directors are Larry and Paula Neff.
Their newsletters are full of information about their homes, but they also include a lot of funny stuff.
So, grab a cup of coffee, sit back and laugh a spell with me! it's time to laugh, sweet friend!
A HEARING FUNNY
A man was telling his neighbor, "I just bought a new hearing aid. It cost me four thousand dollars, but it's state of the art. It's perfect!"
"Really?" answered the neighbor. "What kind is it?"
"Twelve thirty…"
TRAVEL WARNING
The federal government has issued a travel warning due to the cold weather.
They suggest that anyone traveling in the current blizzard conditions
should make sure they carry the following:
– Shovel
– Blankets or sleeping bag
– Extra clothing including hat and gloves
– 24 hours worth of food
– De-icer
– Rock salt
– Flashlight with spare batteries
– Road flares or reflective triangles
– Full spare gas can
– First aid kit
– Booster cables
I must have looked like an idiot on the bus this morning.
ONE LINERS
When cannibals ate a missionary, they got a taste of religion.
When times are tough, you know what you can ALWAYS count on? Your fingers.
Locomotive: A crazy reason for doing something.
Life isn't like a box of chocolates . it's more like a jar of jalapenos. What you do today, might burn you tomorrow.
Why do psychics have to ask you your name?
Inside every older person is a younger person wondering, 'What the heck happened?'
REDNECK POETRY
Are you tired of those Sissy 'friendship' poems that always sound good, but never actually come close to reality?
Well, let's try this my way…just the stone cold truth of our great friendship.
1. When you are sad, I will jump on the person who made you sad like a spider monkey jacked up on Mountain Dew!
2. When you are blue, I will try to dislodge whatever is choking you.
3. When you smile, I will know you are plotting something that I must be involved in.
4. When you're scared, we will high tail it out of here.
5. When you are worried, I will tell you horrible stories about how much worse it could be until you quit whining, ya big baby!!!!
6. When you are confused, I will use little words.
7. When you are sick, stay away from me until you are well again…I don't want whatever you have.
8. When you fall, I'll pick you up and dust you off–After I laugh my head off!
9. This is my oath…I pledge it to the end.
'Why?' you may ask…because you are my FRIEND!
I hope you took time to laugh today, sweet friend! I'll look forward to walking through Philippians with you tomorrow! We're getting ready to dive into my life verses and I just can't wait!