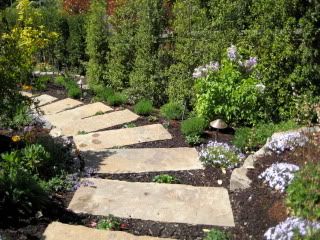 "For I am mindful of the sincere faith within you, which first dwelt in your grandmother Lois and your mother Eunice, and I am sure that it is in you as well." 1 Timothy 1:5
As I prepare to speak at a Mother/Daughter banquet tomorrow on a talk entitled, "Leaving a Legacy", I couldn't help but wonder how much of our legacy is intentional and how much of it is overflow.
Perhaps it's much of both.
What appears to be overflow is often a result of what we've done intentionally.
So, I decided to make an "Intentional List". A list of those things that I should be doing in order to make the overflow of my life a legacy worth leaving – a trail that will point others to Jesus.
So, here I go…
1. I must intentionally spend time with Jesus each day in prayer and in the Word –
It is a discipline of the heart and mind that must take precedence over all other priorities. Time with Christ in prayer and the Word is absolutely necessary if I'm going to hear His voice say, "This is the way…walk in it." If I'm going to learn to live out loud for Christ, it will be primarily in response to what I learn in His Word.
2. I must intentionally die to self –
If my children and those around me are ever going to see the reality of a "born again life" than I must choose to walk in the Spirit and not in the flesh. That means I must make a choice to reflect attitudes and behaviors that Christ desires to live out in and through me. I am crucified with Christ and it is Him living in and through me that will cause others to want to follow the pattern of the legacy I leave.
3. I must intentionally be who I was created to be –
If I'm going to leave a legacy worth following I need to fully and intentionally step into the roles God has given me. If I'm a wife, then I need to be a wife that is willing to be the best help mate I can be for my husband – that I must manage my home well and love my man well. If I'm a mother, then that means I need to be fully present and put their needs before my own – to be consistent and to be an example they can follow. If I'm called to be a speaker or Bible teacher, then I need to study, to prepare, to hone my skills and walk worthy of the calling He has placed on my life. I need to be intentional or I won't be able to fully be who I was created to be.
I realize there are a host of other things we could add to this list that will help us be women who leave a legacy worth following… but if I can focus on these three then I believe the unintentional overflow of my life will leave a path worth following because it will lead others straight to the feet of Jesus.
So, I have three questions for us to consider as we seek to leave a legacy worth following:
1. What three things should you be focusing on that will help you leave a legacy worth following?
2. Who are the ones that will be impacted most by the overflow of your life and are they worth the effort it will take to leave an intentionally godly legacy?
3. If you continue living like you are now, will you leave the legacy you hope to leave?
Sweet friends, legacies are so valuable. They truly impact the lives of those who will follow our path. The choices we are making today will become pebbles along that path that others will follow.
So be intentional, my friend! And let your life overflow into a legacy worth following?
I'd love to hear from you. What are you doing to assure that your legacy will be one worth following? Do you know someone who left a legacy that impacted your life?
You can receive a semi-daily devo in your inbox by clicking this link. Or you can click on the Google or Networkedblog link to receive it in your feeder.
OH…By the way…SHARLA FRITZ IS THE WINNER OF PENNY ZELLER'S NEW BOOK, KAYDIE! Congratulations SHARLA! And a big THANK YOU to Penny for sharing her heart here in this little space in cyberspace!