Join the journey and click here to subscribe by email. As a gift to you, I'd love to send you a link to upload your own pdf copy of Becoming You (a practical 10 lesson Bible study designed to arm you with the necessary ammunition to take the front lines of your own destiny).
If you subscribe by Google or Networkedblogs, could you click the contact page, email me with your email address and I'll send you Becoming You too!
FEEDBURNER REQUIRES THAT YOU CONFIRM YOUR SUBSCRIPTIONS. PLEASE VERIFY THEM OR YOU WON'T RECEIVE CURRENT POSTS.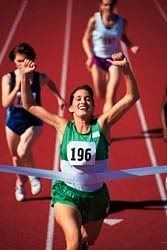 I SO hope you read yesterday's post! It really had my heart and head reeling about where I've been and where I want to be. I've got a lot of work to do! I've let time slip through my fingers without even considering how valuable each moment is. Dreams are just good intentions if we don't lay the ground work to get from where we are to where we are going.
You girls know I'm passionate about living life out loud for Jesus, but passion can lead a girl in a whole lot of directions, anxious to accomplish much – yet it can leave her with too many irons in the proverbial fire and an inch away of being burned out.
When I retraced the steps of my blog, I found that I did some things right and a lot of things not-so-right.
Here's a little recap our this years blogging adventure:
Amount of Posts:
154 posts, averaging over 3 posts per week
Topics Covered:
We began our year with New Things
Walked through an 8 week study of the book of Philippians (Getting ready to send that to the publisher) 🙂
Journeyed through the process of grieving and learned to grieve God's way in our series Seeing With New Eyes
A four week series called Beauty from Ashes
A series called Daily Devotions for Families
A series called God's Promises for You
A series entitled 31 Ways to Make Your Eternity Intentional (I  think I only covered like 13-my bad!)
Introduced a lot of friends, their books and their ministries
Had quite a few give aways
Enjoyed some holiday posts throughout the year
And introduced my new Bible study on Ecclesiastes, Understanding What Matters Most
We laughed together, cried together, grieved together and prayed for one another. This has become a place I treasure deeply. You have become more than a cyberspace acquaintance, you have become my friends and I love you all like crazy!
I've been overwhelmed this year by the sweet emails and by the fact that you honor me with the privilege of praying for you about some very deep and personal places in your life. Thank you for being part of this year's journey.
But I want to share something that's been weighing heavily on my heart. I want this place in cyberspace to make a difference. Just like a church can become a status quo church, we can become status quo Christians and my little space here can become a status quo blog.
We were created for more than status quo, sweet friends!
I want this year to be different! I want this year to be more!
I don't want to shy away from touchy topics that have deep biblical stands. I don't want to use this as a place where we talk about healing for the sake of healing. Emotional scars are real. I know. I have a lot of them.
But when they become our focus, we become ineffective in the fight. And make no mistake about it, my friends, there is a battle going on and we have got to pick up our swords and fight!
This year, I want to use this sight to challenge that status quo. To call God's girls to walk in the strength that is already theirs. To look at the whole of their lives and not just focus on the painful places or even just one specific area of their lives.
I realize we sometimes have to isolate needed areas of our lives and work on them. Some of you are struggling in your marriages and you need to focus on being the wife your marriage deserves and the woman God has called you to be. But while that needs to be on the "High Priority" list it can't remain your only pursuit.
God calls us to make Him our first pursuit. Our relationship with the Living God should be the spring that feeds every other area of our lives. He calls us to Himself and when we heed that call, the Jesus in us will overflow into the other places of need in our lives.
Right now I feel like I'm pouring my heart out on this page and I'm so thankful for your graciousness to join me in this journey. We have a world to reach. sweet friend. May we do everything we can this year to reach it.
As I seek our Father's face for future posts on this blog, this I know…I want to make it count!
And so, as we enter 2012, I'm going full speed ahead!
Don't be surprised if we tackle some tough subjects and deal with issues many would rather leave untouched. Don't be surprised if I send a shout out of ways we can help some missionary friends…or ways we can minister to the persecuted church… what we can do to help the poor, set the modern day slaves free and provide clean drinking water to those who are needlessly dying from diseases caused by unclean water sources.
May 2012 count for eternity for all of us. Every second of it!
What are your plans to make 2012 count for eternity? Any suggestions as to what you'd like to see on my blog in 2012?