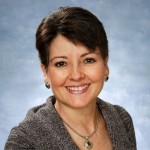 Hi y'all! Today I have the privilege of having a special friend here today. Her name is Lisa Buffaloe and she is absolutely precious! I met her through cyberspace and was instantly drawn to her love for God and her love to minister to others.
Since we met about a year ago, we've continued to keep up with each other, pray for one another and she was gracious enough to have me on her radio show, Joyfully Living Free! 
So, without further ado, here's a wonderful post by Lisa Buffaloe!
"Since then we have a great high priest who has passed through the heavens, Jesus, the Son of God, let us hold fast our confession. For we do not have a high priest who is unable to sympathize with our weaknesses, but one who in every respect has been tempted as we are, yet without sin. Let us then with confidence draw near to the throne of grace, that we may receive mercy and find grace to help in time of need." Hebrews 4:14-16 (ESV)
 Our college-aged son stopped by my study. Worry seemed to crease his forehead as he sat in the chair across from my desk. I quickly put on my fix-it-all-mom hat and began bestowing sage advice. I was on a roll. Mentally, I was waving my virtual cheerleading pom-poms as I sought to encourage him.
He thanked me and left. Satisfied all was well, I went back to work.
Less than an hour went by before he returned. He confided that during our earlier conversation he had actually been in a great mood, and my quick counsel had done the exact opposite of my intent. I had completely missed the mark. Ouch. Obviously, my body-language and mind-reading skills were lacking. Fortunately, my son is quick to give grace and forgive his misguided momma.
Have you ever had someone who offered too quick or uninformed advice? Friends and family may fail on comfort or counsel, but God's counsel never misses the mark. I am so grateful Jesus knows precisely what is happening with us every moment of our days. We can be confident when we seek His advice, we will find the exact mercy, grace, and help we need.
If you would be willing, take a piece of paper and write down the things troubling you. When you finish, take those items to God in prayer. As you release your burdens, confidently rest that Jesus is lovingly (and properly) interceding on your behalf with our Heavenly Father.
Lisa Buffaloe is an avid blogger, writer, speaker, and radio host at Living Joyfully Free.
Please visit Lisa Buffaloe at…
www.Fliterary.com
 (Fun for the Literary)
(By the way, sweet friends, loved this post so much I asked Lisa if we could share it on both my site and The M.O.M. Initiative today!)